Online Giving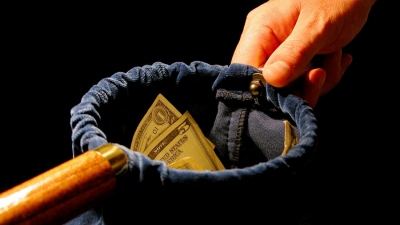 Online Giving
There are two ways to give online to St. Paul's Lutheran Church:
1. Go to the online giving screen by

clicking here:
You will be directed to setup a very simple and secure online account. You will be directed to a secure webpage hosted by Vanco Services, LLC, an industry leader that processes transactions for thousands of clients. Vanco was chosen by St. Paul's Lutheran Church to process your online transactions.
The information Vanco receives from you will only be used to process your transactions and will never be shared with any other party, except as required by law. Your information will be safeguarded in strict compliance with federal standards for nonpublic personal information.

You may donate by using a bank account. You may also use a credit card. Visa, Mastercard, Discover and American Express are accepted.

Your profile allows you to:
Setup one-time and automatic recurring payments or donations

Change or stop recurring transactions

View your complete transaction history
2. You may setup a Direct (ACH Debit) Plan. Please

click here

to see a copy of the instuctions needed to setup such a plan.
It is easy to sign up for, easy to cancel and is totally free to you and St. Paul's