Weekly Announcements
5/24/20



Plan for Worship Services in Church: This past week the Board of Elders made the decision to start face-to-face Sunday services on June 7th. They will be at 8:00 AM and 10:00 AM. Watch for more detailed information coming this week.

St. Paul's Gala & Silent Auction: Our Gala has a new date! Please mark your calendars for Saturday, September 26th at 5:00 PM. We look forward to seeing you!

Grass Cutting: May 27-30 - Crew #4 - Gary Tosic & Jerry Lehtinen, June 3-6 - Crew #1 - Gordy Lesser


5/18/20

Link to St. Paul's Lutheran Church on Channel 12 News.
5/17/20

Plan for Worship Services in Church: We have begun to develop the plan for worshipping back in church again. Our Board of Elders are meeting this week to discuss that plan. We will communicate that plan to you as soon as we can.

Vacation Bible Camp: We will not be having Vacation Bible Camp this year. We look forward to seeing everyone next year!

Email addresses: The easiest way to communicate information to the congregation is through email. If you are not receiving emails from St. Paul's, please call the office at 414-421-1178 or email to office@stpaulsfranklin.org with your information. Thank you.

Piano Update: We are excited to announce that we raised $10,317.00 in donations for our new piano! We appreciate the generosity of all of our members, and look forward to hearing the piano in person again soon!

May Basket Fundraiser: There are still a few weeks left to order your beautiful hanging baskets from Flower Petals Farm! Flower Petals Farm will be holding a hanging basket fundraiser to benefit St. Paul's! Here are the details: 12" Combo Baskets -- $25.00 each Pick up dates at church will be: May 24th & May 31st. Due to the" Safer at Home" order, we will be offering drive thru pick up every 15 mins. 9am till 12pm. Please call (414) 517-5161 to place your orders and schedule pick up time. For every basket sold the church will receive $5.00! Thank you for supporting Flower Petals Farm and St. Paul's! Check out their website: Flowerpetalsfarm.weebly.com

Grass Cutting: May 20-23 - Crew #3 - Frank Krajewski, May 27-30 - Crew #4 - Gary Tosic & Jerry Lehtinen


5/11/20

We will be offering Holy Communion next Saturday, May 16th and Sunday, May 17th from 10:00 AM - 12:00 PM with specific guidelines in place to follow the Safer At Home order. Please sign up using the following link: https://www.signupgenius.com/go/20f0c4cafa623a2fd0-holy or call the office (414) 421-1178 to sign up.

5/10/20

Southside Ministries Collection: Thank you to everyone that has donated to the St. Peter's Food Pantry. In addition to all of the food we've collected, we've also collected $1,050.00 in monetary donations! Thank you! We are continuing to collect donations.

May Basket Fundraiser: During the month of May, Flower Petals Farm will be holding a hanging basket fundraiser to benefit St. Paul's! Here are the details: 12" Combo Baskets -- $25.00 each Pick up dates at church will be: May 17th, May 24th, May 31st. Due to the" Safer at Home" order, we will be offering drive thru pick up every 15 mins. 9am till 12pm. Please call (414) 517-5161 to place your orders and schedule pick up time. For every basket sold the church will receive $5.00! Thank you for supporting Flower Petals Farm and St. Paul's! Check out their website: Flowerpetalsfarm.weebly.com
Technical Difficulties: We are having trouble with the website this week, so our Weekly Message link will take you directly to YouTube for viewing. You can also watch it on Facebook. We apologize for the inconvenience!

Grass Cutting: May 13-16 - Crew #2 - Dave Qualmann, May 20-23 - Crew #3 - Frank Krajewski
5/3/2020
Holy Communion: If members of St. Paul's would like to receive the Lord's Supper, they may contact Pastor Adams. We are currently working on a plan to offer the Lord's Supper regularly to the members of St. Paul's, while still adhering to the Governor's Safer At Home order. Please watch for more information to follow.

Grass Cutting: Spring is here and the grass is growing, which means it's time to cut! A note to our grass cutting volunteers - this year's schedules have been mailed to your homes, and we will also list the schedule here. Thank you for your continued help in keeping our grounds looking great!
May 6-9 - Crew #1 - Gordy Lesser
May 13-16 - Crew #2 - Dave Qualmann

Northwestern Publishing House Resources: Northwestern Publishing House is offering several resources to help your family stay connected to Christ, including free editions of Meditations and Forward In Christ. The link is here: https://online.nph.net/free-resources
5/1/2020
An Announcement from Mr. Schulmeister:
Dear members and families of St. Paul's,

Over the past couple of weeks I have considered the two calls I have, my current call here at St. Paul's and another call at Wisconsin Lutheran School in Racine, WI. In that time I am thankful for all who have reached out to speak with me and for your prayers. It has been a joy to serve the families and community of St. Paul's for the past seven years.

Through careful consideration and prayer, I have been led to return the call to Wisconsin Lutheran School and continue my service here at St. Paul's. Please keep them in your prayers as they look to fill the vacancy of a school leader at Wisconsin Lutheran School. I look forward to the future of St. Paul's, and I am encouraged by the support of so many as we work to continue to improve our school and our connection to the nearby community. It has truly been a blessing to serve here and I look forward to what the Lord has in store for St. Paul's.

In Christ,
Nathan Schulmeister
4/26/20
Call Received: Dear Members of St. Paul's, This past Tuesday, April 14, I received a divine call to be the principal at Wisconsin Lutheran School in Racine, Wisconsin. Wisconsin Lutheran School is a PreK through Eighth Grade school supported by two congregations. I have truly been blessed to serve as a teacher and principal here at St. Paul's for the past 7 years. I ask that you keep all of the congregations and schools in your thoughts and prayers during this deliberation. I also ask that you continue to pray for my family and me as we work towards a decision. I welcome any comments and thoughts you would like to share as I determine where my talents can be best served. Your Brother in Christ, Mr. Nathan Schulmeister
Southside Ministries Food Pantry: We are still collecting non-perishable food items and monetary donations for Southside Ministries (St. Peter's) Food Pantry. Thank you to those that have already donated! We appreciate your generosity!

Online Services: Remember, you can watch our Weekly Messages anytime on our website, Facebook and YouTube! If you would like a printed copy of the sermon mailed to you, please contact the office!
4/19/20



Southside Ministries Food Pantry: If you would like to help out with the Food Pantry at Southside Ministries (St. Peter's), we will be collecting non-perishable food in the hallway of the school. You may drop it off anytime. If you wish to help out with a monetary gift, you may do so as well. Checks can be made out to: "St. Peter's Food Pantry."

"Virtual" Kid's Talk: This week's service will have a "Virtual Kid's Talk" in it. Please check it out!
4/12/20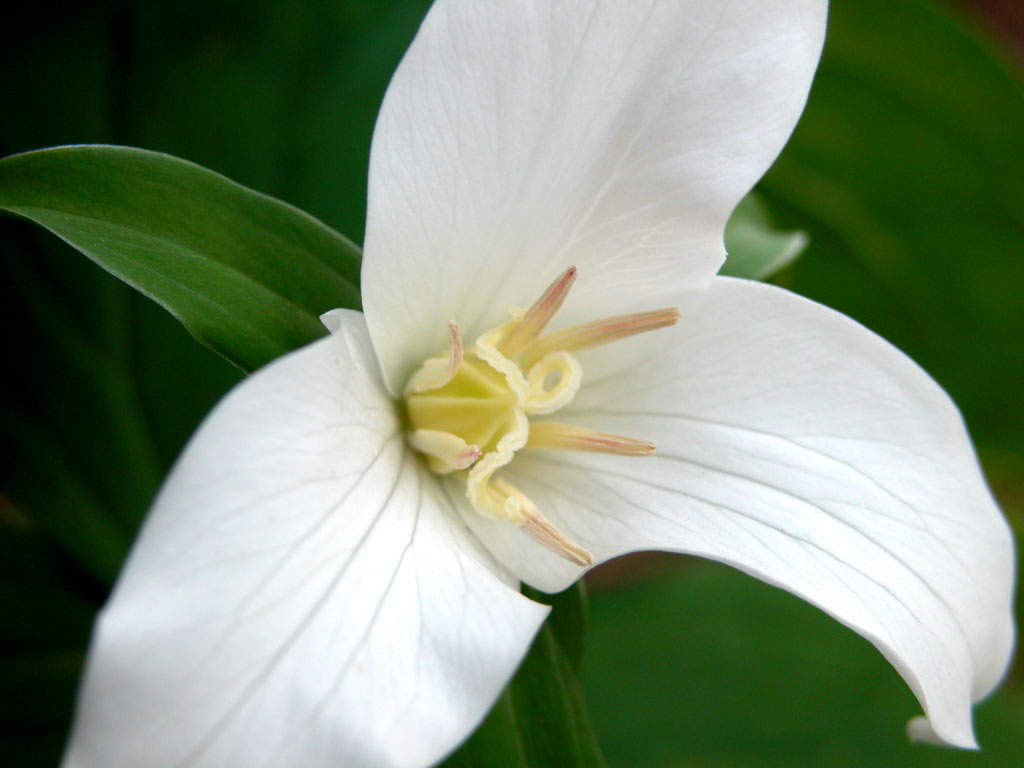 Happy Easter: Covid-19 has prevented us from worshiping together today but nothing, not even death or grave, could prevent Jesus from rising from the dead that first Easter morning. He is risen! He is risen indeed!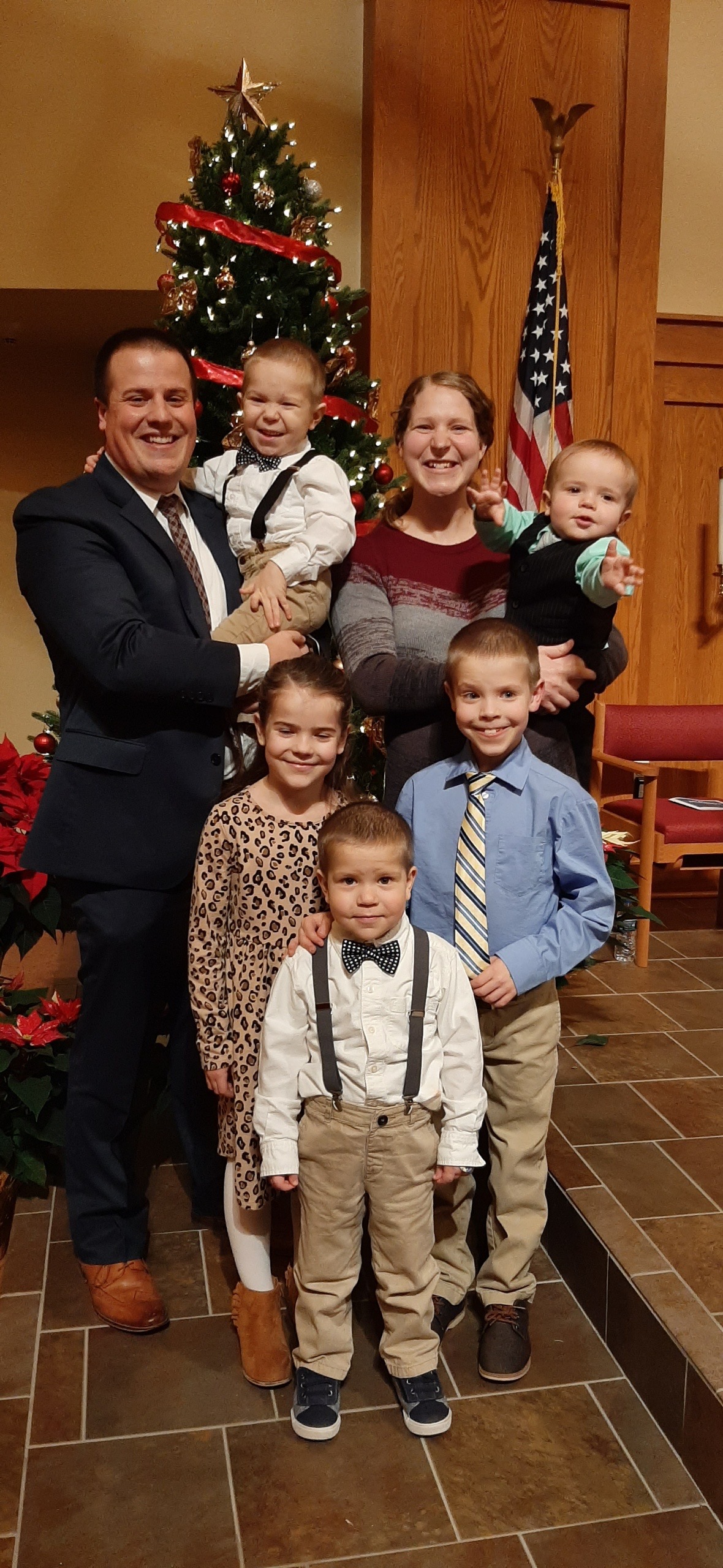 Pastor Hoff Farewell: Today marks the end of another chapter in St. Paul's history. This Easter service is Pastor Hoff's final service at St. Paul's before beginning his ministry at First German Lutheran in Manitowoc. Look for his personal farewell message at the end of today's service. Though we are sad to see him leave, we wish Pastor Hoff and his family every blessing in his new congregation. We'll miss you, Hoff Family!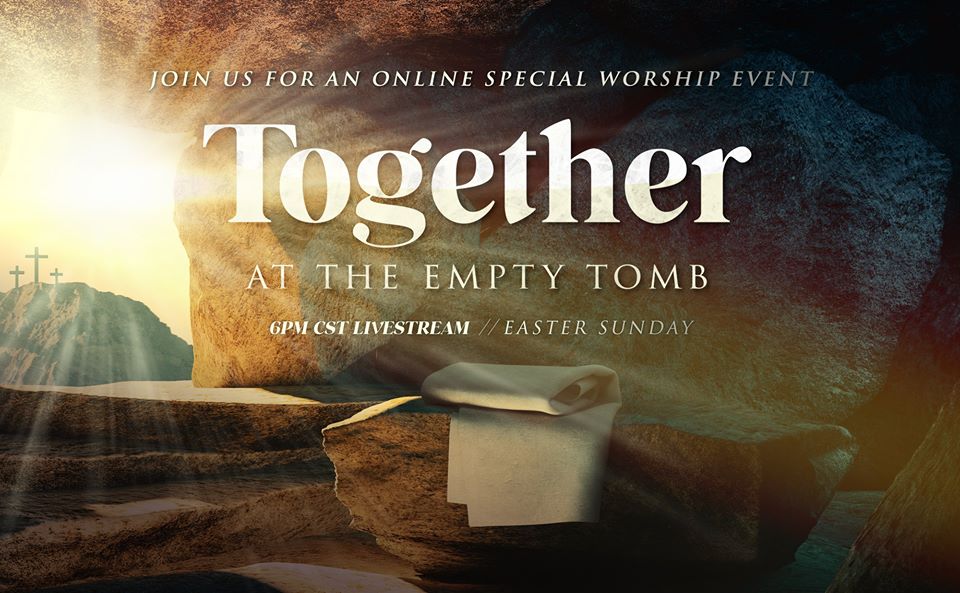 WELS Easter Service: At 6 p.m. (central time) on Easter Sunday there will be the FIRST EVER livestreamed, synodwide Easter worship celebration. Even though we are not together physically, fellow believers from around the world can gather "Together at the Empty Tomb." You may access the service here.
4/09/20

Maunday Thursday Devotion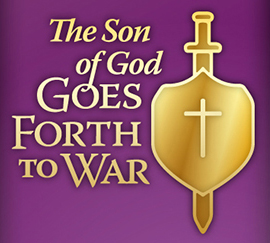 Luke 22:47-48 – "While he was still speaking a crowd came up, and the man who was called Judas, one of the Twelve, was leading them. He approached Jesus to kiss him, but Jesus asked him, "Judas, are you betraying the Son of Man with a kiss?"

Benedict Arnold was an early American hero of the Revolutionary War who later became one of the most infamous traitors in U.S. history after he switched sides and fought for the British.

Benedict Arnold had served the Americans in the Revolutionary War. He had faithfully served under George Washington. Yet, Benedict Arnold never received the recognition that he thought he deserved. He saw Junior Officers being appointed over him. He had become resentful in his heart.

But then Benedict Arnold seriously wounded the same leg he had injured at the battle over Quebec. Rendered temporarily incapable of a field command, he accepted the position of Military Governor of Philadelphia in 1778. While there, his loyalties began to change. It is reported that Benedict and his wife lived a life style well beyond their means. In short time, they began to accumulate a huge amount of debt. The debt and the resentment that Arnold felt over not being promoted faster were the motivating factors in his choice to change sides.

In 1779, he entered into secret negotiations with the British, agreeing to turn over the U.S. post at West Point in return for money and a command in the British army. The plot was discovered, but Benedict Arnold escaped to British lines before he could be arrested. West Point remained in American hands, and he only received a portion of his promised bounty. His name, Benedict, has since become synonymous in many people's mind with the word "traitor."

Today, the Gospel writer Luke speaks about another man whose name has become synonymous with the word "traitor." His name is Judas. With a simple greeting, a kiss, he betrayed the Son of God. Yet, Jesus was not giving up on Judas. He knew the struggle he was going through. To the very end, Jesus, the warrior, continued to reach out his hand to Judas.

There are times that we may fight the same battles that Judas faced. It could be some guilt from the past. It could be things that make us feel dirty and unworthy of Jesus. Maybe it's experiencing some kind of disappointment in life. We may feel abandoned. We may feel that our warrior Jesus is not fighting for us anymore. But Jesus has not abandoned you. The same hands that reached out to the traitor Judas, reach out to you as well.

In many Christian Churches, today is known as Maundy Thursday. It's a time that we focus on the love that Jesus gave to his church through the Lord's Supper. A special meal that God gives us the very same body and blood that he would shed on the cross to forgive our sins. Even though we may not be able to receive the Lord's Supper today because of COVID-19, we will again receive it someday. We will receive our warrior's flesh and blood through the bread and wine to strengthen us.

If we were honest with ourselves, we would see that we have all been traitors of Jesus. Every single day we sin against our God. Yet, every day we can take comfort that Jesus has forgiven our sins because he shed his body and blood for us. May that comfort rest with each of you always.
4/04/20
This Sunday evening (April 5), Palm Sunday, WELS President Mark Schroeder will be delivering a brief message to the members of our synod in an online video broadcast. The message will be broadcast live at 6:00 p.m. (central). You are invited to access that message
live online
. If you are not able to view the video when it is broadcast live, it will be archived online.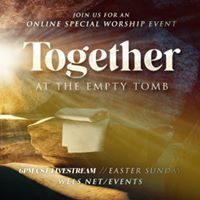 "There will be anopportunity for our entire synod to gather online for a special Easter Sunday evening service to be broadcast from Wisconsin Lutheran Seminary at 6 p.m. (central). We will gather as one family of believers, from across the country and around the world, not only to celebrate our Savior's Easter victory but also to express our unity of faith and mission as members of the Wisconsin Synod. The theme of the service will be, "Together at the Empty Tomb." Wisconsin Lutheran Seminary President Earle Treptow will deliver the Easter message. A small choir, along with a few instruments, will enhance the worship with music and songs of praise. I'm thankful to Pastor Jon Hein, coordinator of WELS Congregational Services, for planning and coordinating this event. I look forward to being with you for this special Easter celebration. You can watch it live online

. Stay online after the service for a live Q&A session hosted by President Treptow and Rev. Hein, where viewers can ask questions."



Email Addresses: Are you receiving emails from St. Paul's? If not, please send your email address to the church office at: office@stpaulsfranklin.org.

Printed Sermons and Announcements: If you know of someone who would like to recieve printed copies of the sermon and the announcements, please contact the church office at: office@stpaulsfranklin.org of call at 414-421-1178.

YouTube: Our worship services can also be found on YouTube now. Our channel is:

St Pauls Franklin
4/01/20 - Devotion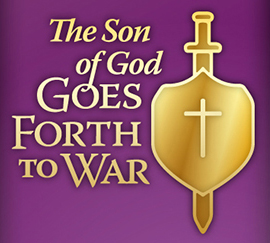 Navy Seals who go into enemy territory are trained to always know the answer to three crucial questions: where am I, where is my enemy, and who are my friends? It's relatively easy for a highly trained soldier to identify his or her enemy in a combat situation, but it can be a little harder for us to identify the enemy that is always trying to defeat us in the context of our every-day lives. Imagine the foolishness of a soldier going into battle without knowing anything about the enemy they were facing—what they looked like, how they acted, why they were even considered the enemy in the first place.

In his letter to the Ephesians, the Apostle Paul identifies the enemy that we all face. "For our struggle is not against flesh and blood, but against the rulers, against the authorities, against the powers of this dark world and against the spiritual forces of evil in the heavenly realms." (Ephesians 6:12) We face a dangerous enemy. This enemy is the devil and his demons. Their goal is to destroy you and me and everyone else. They want to destroy our faith, destroy our life, destroy our hope, and destroy our soul. Satan is our enemy.

But we have a mighty warrior in Jesus. Both Jesus and Satan used the cross as their weapon. Satan thought he had beaten Jesus when Jesus died on the cross. Yet Jesus used the cross as his ultimate weapon to beat all the forces of darkness – the devil, the world, our sinful flesh, and death itself. Satan is defeated eternally.

And because of Jesus, I can see through death into eternity, where there is a real place alongside millions of fellow believers like my family and all of you, where we'll be with Jesus forever in a life filled with so much wonder and beauty and joy and love and action that is far beyond our wildest dreams.
3/28/20
On the website, a couple of new links have been added under "resources." You can now watch the March edition of the WELS Connection and also view a copy of the most recent issue of Forward in Christ magazine. The links are below.

We are looking for volunteers who would be willing to make phone calls to our less tech savvy members of St. Paul's. This would just be an encouraging call to see how they are doing and if they need help with anything. If you'd be interested in making any calls, please contact the church office or the pastors.

If you, or anyone you know, could use help in any way, please contact the church office or the pastors. Your church and fellow members are here to help.
3/27/20
Click on the image below to watch the latest WELS Connection





Click on the image below, to read a free copy of the WELS "Forward in Christ.
"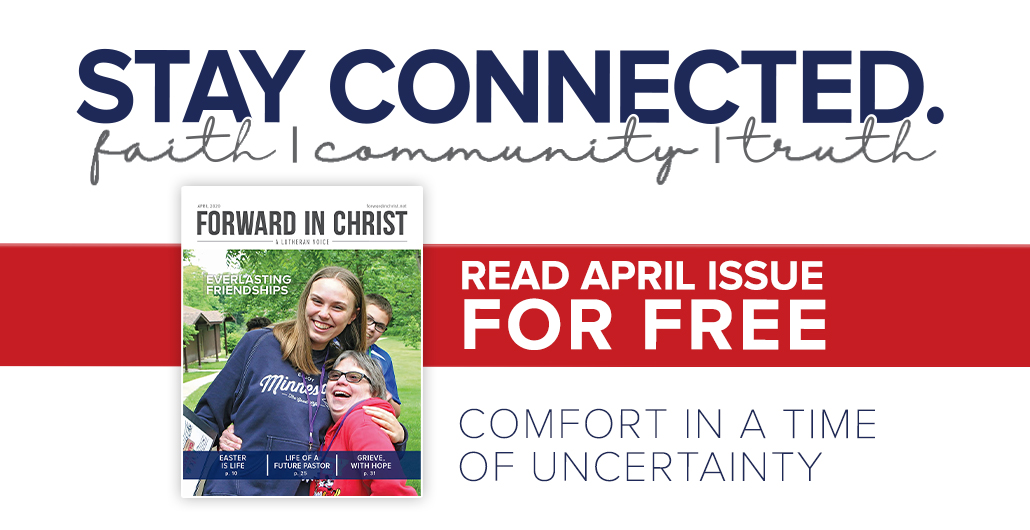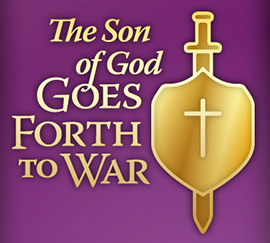 3/25/2020 Devotion
As World War II was drawing to a close, the Allied armies gathered up many hungry orphans. They were placed in camps where they were well-fed. Despite excellent care, they slept poorly. They seemed nervous and afraid. Finally, a psychologist came up with the solution. Each child was given a piece of bread to hold after he was put to bed. This particular piece of bread was just to be held—not eaten. The piece of bread produced wonderful results. The children went to bed knowing instinctively they would have food to eat the next day. That guarantee gave the children a restful and contented sleep.

Jesus is the Bread of Life. He tells us: "I am the bread of life. He who comes to me will never go hungry, and he who believes in me will never be thirsty." (John 6:35) We live in a time that we realize that we cannot handle things anymore by ourselves. Yet, we know who can handle all things for us. Jesus is that Bread of Life that guarantees us that we will be okay.

During this season of Lent, we have seen the Son of God go forth to War with Satan. Will some reject this Warrior Jesus? Yes. Even though some may reject Jesus, we echo the words of Peter: "Lord, to whom shall we go? You have the words of eternal life. We believe and know that you are the Holy One of God." (John 6:68-69) In our uncertain times, may our Warrior Jesus give you rest and peace.
3/22/2020:
OUR INTENTION TO SERVE ALL: I hope that this note finds everyone happy and healthy. Our lives have changed drastically this week, but as Christians we take comfort knowing that God is still in control of our lives no matter what happens.

On Tuesday, March 17th, the Wisconsin Department of Health Services (DHS), has issued a new order for a statewide moratorium on mass gatherings of 10 people or more to mitigate the spread of COVID-19. This order became effective at 5:00 pm on March 17th. "Mass gathering" is defined as any planned or spontaneous, public or private event or convening that will bring together or is likely to bring together 10 or more people in a single room or single confined or enclosed space at the same time.

Some may be asking the question, "Is this a time when we should obey God rather than men?" There are a couple of things that should be remembered.

The Fourth and Fifth Commandments apply in a situation like this. We are to obey and respect the governing authorities as they carry out their God-given responsibilities, and we are to do all we can to protect our neighbors and keep them from harm.

At the same time God certainly desires that Christian gather together regularly for worship. In limiting the size of worship gatherings, the government is not attempting to deny our freedom of religion. Rather, government authorities have issued mandates that they believe will protect citizens from harm.

Since all of these biblical principles are valid, it is legitimate for us to strive to comply with governmental regulations on the one hand and, on the other, to find alternate means to enable God's people to be fed with Word and sacrament.

It remains our mission at St. Paul's to serve you spiritually even through the coronavirus crisis. Since none of us have gone through something like this, we ask for your patience.

ONLINE RESOURCES: We will continue to use both our website and our Facebook page to provide resources for everyone to use. On our website, we have added a list of Spiritual Resources for people to use. We will continue to add to this list over time. We will create links to those resources from our Facebook page as well.

HEATHER SCHMIDT CALL DECISION: As many of you recall before the adjustments for COVID-19, Miss Heather Schmidt had received a call to serve at another school. She has made a decision on her call. Her words:

As you know, over the past few weeks, I have been deliberating a call to St. John's in Montello, WI. After much prayer and many conversations with people at both congregations, the Lord has led me to return the call to St. John's and continue serving here at St. Paul's.

I would like to thank all who offered prayers on my behalf or shared their thoughts and opinions with me. I am truly blessed to serve this congregation. To God be the glory!

In His Service,
Heather Schmidt

ST. PAUL'S SCHOOL: This closure also impacts our St. Paul's School. In response to both the COVID-19 outbreak and Governor Evers' mandate, our school will be closed to student education. We will continue to monitor updates and make a decision on re-opening. During that time St. Paul's is implementing Virtual Learning Days. Virtual Learning Days are school days. But, unlike a traditional school day, attendance is not determined by being physically present in the school building. Instead, attendance is tracked through completion of a student's homework assignments that our parents pick up and drop off at school.

NEED HELP? We recognize that there are people who are not able to get out to buy groceries or other necessary supplies. If you need help, please contact the church office at 421-1178, or Pastor Adams at 416-4710. Or you can email to: office@stpaulsfranklin.org or badams@stpaulsfranklin.org. We will try to find help for you.

OFFERINGS: Even though our congregation's church and school activities have been greatly reduced in our facility during this time, your continued financial support is still needed to support the ongoing ministry of St. Paul's. If you have offering envelopes, your offering can be placed in the envelope, add a stamp and drop it in the mail. If you want to electronically give a one-time gift or set up a regular offering plan go to the St. Paul's Church Website and click "Donate" on the top line. Thank you.

FUTURE PLANS:

We are working on ways to provide a weekly message online.
We are exploring ways to provide the Lord's Supper to our members, and yet continue to follow the order from the State of Wisconsin.
If we are not able to worship together in church for Good Friday and Easter, it is our intention to celebrate Good Friday and Easter after this outbreak is over. Even if it is weeks after the date of Easter on the calendar.
If this outbreak continues past the date of Confirmation, we will have to discuss that further.
Explore ways to have the sanctuary open for those who wish to stop in for personal prayer and reflection. Please keep in mind the 10 person limit and practicing social distancing (six feet). We need to find ways that will not pass the COVID-19 virus to another person.
You are welcome to stop and see your pastor for personal spiritual care and encouragement.