Elementary School Program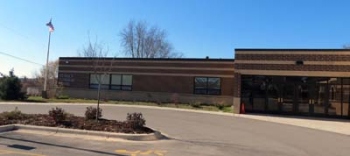 Our Elementary School provides a quality Christian education to students from Kindergarten through grade 8. We are blessed with teachers and staff who are dedicated to providing the best education for your children. With Christ always the focus, we also strive for academic excellence, preparing students for success beyond the classroom.
Our school day hours for Kindergarten - Grade 8 are 8:15 am to 3:15 pm.

St. Paul's Lutheran School welcomes families who wish to provide a quality Christ-centered education for their children. We will attempt to meet the educational needs of students who wish to attend St. Paul's. However, St. Paul's Lutheran School may not be able to serve all students who have severe learning, behavioral or emotional needs.

If you are interested in enrolling children at St. Paul's, please contact our Principal. He will be able to meet with you and answer any questions you may have. He will also be able to give you the necessary enrollment forms and any other appropriate documents.
St. Paul's Lutheran School is also a part of the Wisconsin Evangelical Lutheran Synod (WELS).
WELS has been blessed with more than 300 elementary schools around the United States that are dedicated to teaching God's Word and providing high quality elementary education with highly trained teachers. Please come and check out our program.
You are welcome to stop by, call or email us with any questions.