Miss Heather Schmidt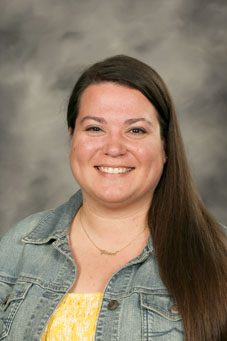 Hello, my name is Heather Schmidt. I am the 3rd and 4th grade teacher here at St. Paul's. I grew up in Oconomowoc, WI. During those years I attended St. Matthew's Lutheran School from Kindergarten through 8th grade. I then went on to attend Luther Preparatory School in Watertown for high school. I attended Martin Luther College in New Ulm, MN, the WELS training school for pastors and teachers. There I received my Bachelor in Education degree with an emphasis in Social Studies. In 2006 I was assigned to teach at St. Paul's. My other duties include playing organ for church, accompanying the Senior Choir, and many other various responsibilities in connection with the school music program.
My favorite things to teach are Christ-Light and Math. I also love having the opportunities to work with the children in so many other ways outside of the classroom. I thoroughly enjoy the opportunity our Lord has given me here to spread his Word to the children entrusted to us. I have been blessed through the years to be given this extraordinary chance to make sure every child knows how important they are to God.
Email: hschmidt@stpaulsfranklin.org
Office: (414) 421-1930