Mrs. Rachel Manske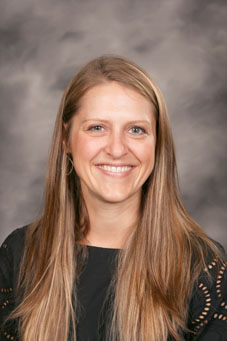 I am Mrs. Manske, and I am so excited to be teaching at St. Paul's! I am married to my awesome engineer husband, Caleb, and have three children-Lily (9), Noah (6), and Ella (2). As you can imagine, they keep us pretty busy and entertained! We enjoy playing at the park, vacationing, reading, movie nights, and kayaking as a family. My other interests are reading, playing the piano, traveling, and enjoying a good cup of coffee.
My family and I are members at St. Paul's Church and love the church and school community. I am an alum of St. Paul's, WISCO, and Wisconsin Lutheran College. I interned and taught at St. Marcus in downtown Milwaukee for a year. For 6 years, I taught 4K in the West Allis/West Milwaukee School District and currently teach Kindergarten at SPF.
My focus throughout college and my teaching experience has always been early childhood education. I believe a well-rounded, Christ-centered, hands-on early education experience is the foundation for lifelong learning! In my classroom, students are always moving, creating, exploring, experimenting, and learning all while keeping Jesus as the focus for everything we do. I feel very blessed to facilitate and fuel these young learners' passion for learning and for their Savior.
"Start children off on the way they should go, and even when they are old they will not turn from it." Proverbs 22:6
Email: rmanske@stpaulsfranklin.org
Office: (414) 421-1930