Him and Her Worship Concert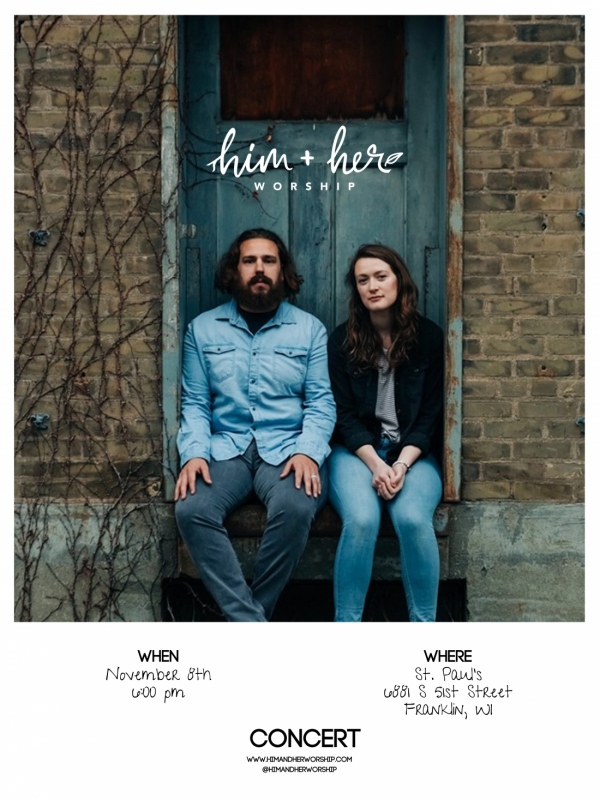 On Friday, November 8th, we will be having a concert led by Him + Her Worship. Seth and Jenna Herlich are a husband and wife worship group from Minnesota who have travelled around the country playing at different churches. They are really passionate about singing familiar and original praise music. This style might be unfamiliar to you, but from their experience they have had great reception from people with all kinds of preferences. Seth and Jenna want to let you know that everything that they do is crafted with you, the worshiper, in mind.
This will be a really great opportunity for you to bring a friend to church, as Seth and Jenna strive to create comfortable worship environments for their concerts and services. We printed out a card that is available for you to take home and share with someone. This will be available up until the week before they arrive, so please take a few and share them with people you know. We'd love to see you there.
They want to encourage you to check out their music and their story on Facebook, Instagram, Youtube, and their website.


Facebook: www.facebook.com/himandherworship
Instagram: @himandherworship
Website: www.himandherworship.com
Youtube: Him + Her Worship